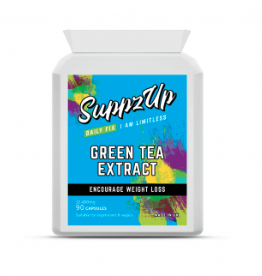 Green Tea Extract Capsules provide the most potent green tea formula on the market today.
Key Benefits:
A powerful anti-oxidant 200 times stronger than vitamin E.
Thermogenic effects may encourage weight loss.
May enhance antioxidant activity in the blood lowering harmful free radicals which can attack body cells.
May help & support a healthy immune system, healthy liver & cardiovascular health.
Suitable for vegetarians and vegans