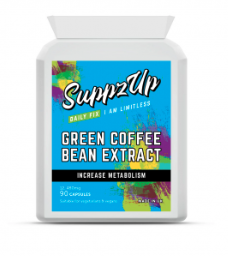 Green Coffee Bean Extract 5000mg Capsules are formulated using raw un-roasted green coffee beans which are naturally low in caffeine.
Key Benefits:
Supports healthy energy production & a weight management program.
Supports healthy metabolic function & processing of fat.
High antioxidant content to protect against free radicals.
May support normal cellular regeneration and growth.
Suitable for vegetarians and vegans