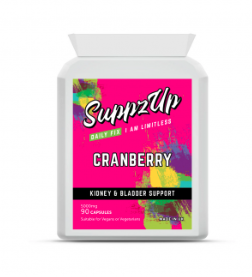 Cranberry Extract tablets provide a powerful dose of essential minerals including magnesium, phosphorus, potassium, calcium, iron and copper in one convenient and easy to swallow tablet.
Key Benefits:
May help to support a healthy urino-genital tract, kidneys and bladder.
May help and maintain a healthy balance of bacteria.
May support circulation.
May supports cardiovascular health.
Suitable for Vegetarians and Vegans