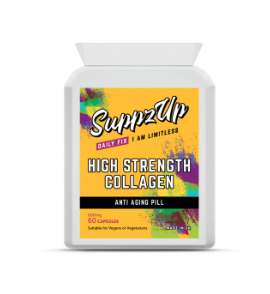 Collagen Capsules are a natural food supplement containing an unparalleled blend of Type 1 & 2 pure hydrolysed marine collagen.
Key Benefits:
Supplements depleting collagen levels within your body.
Encourage healthier,more youthful looking hair,skin and nails.
Supports healthy bones and bone mass level.
Helps the body metabolise fat for weight control.
Suitable for Vegetarians and Vegans