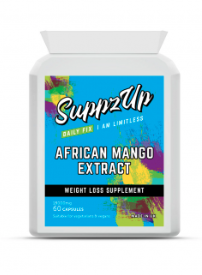 African Mango Extract 18000mg is the HIGHEST STRENGTH African Mango in the UK with an enormous 18000mg of Irvingia Gabonensis (African Mango) Extract in each and every capsule.
Key Benefits:
Supports healthy cholesterol balance
Support healthy bowel & digestive function
Supports healthy blood sugar balance.
Highest strength & best value African mango supplement.
Suitable for Vegans and Vegetarians