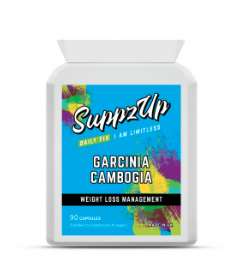 Garcinia Cambogia has been specially formulated to provide a highly concentrated Garcinia fruit extract providing 500mg Garcinia Cambogia fruit per capsule.
Key Benefits:
Natural supplement to support your weight management programme.
Safe and stimulant free fat blocker & dietary aid.
Includes calcium & potassium to support fast absorption.
Support appetite control.
Suitable for Vegetarians & Vegans